ISO 9001:2015 Quality Assurance Certification
Posted on Wednesday, July 25th 2018
By 24seven
24:seven Maintenance Solutions has attained the International Organisation Standardisation (ISO) 9001:2015 Quality Assurance Certification. This is an internationally recognised certification which we are extremely proud to have received. Our Quality Management System allows us to monitor quality across all of our operations and ensure our business processes focus on consistently meeting our clients' requirements and enhancing their satisfaction.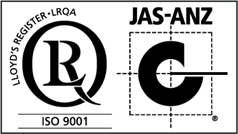 Talk to an expert
Whatever your needs, 24:seven Maintenance Solutions is ready to help
HOW CAN WE HELP YOU?