Fire safety services
24:seven Maintenance Solutions specialises in the installation, inspection and management of all residential, industrial and commercial fire protection services. Our areas of expertise extend to:
High-rise/multi-level (commercial and residential) buildings
Low-rise apartments
Health care facilities
Office buildings
Retail buildings and complexes
Combined or multi-use occupancies
Storage facilities
Hotels and conference centres
Educational facilities
Retirement villages
Manufacturing facilities
Fire system maintenance and compliance
The Building Code of Australia requires fire equipment and systems to be regularly tested and maintained. Our comprehensive maintenance program will ensure that your building complies with essential services requirements. As part of our service, we will test all equipment and systems in accordance with Australian Standards, repair and replace components if required, and record all work performed.
24:seven Maintenance Solutions offer a range of standards compliant services including the installation, maintenance and testing of:
Fire detection and alarm systems
Fire hydrant systems
Portable fire equipment and fire hose reels
Fire rated doors and smoke doors
Fire resistant collars and seals
Smoke alarm testing
Emergency exit lights
Emergency lighting
Fire alarm control panel installation and maintenance
Diesel pump testing and servicing
Sprinkler testing
We will ensure your fire protection services are ready to protect you when it matters most.
Request a quote for a tailor made solution
Our technical staff have the practical experience and knowledge to ascertain your needs and tailor an Australian Standards compliant proposal based on specific site conditions. Throughout this process we will collaborate with you to ensure the optimum service solution is provided.
If you'd like to know more about how we can help you please call us on (03) 9008 5423, or submit a fire services request a quote form.
Fire protection certifications and memberships
24:seven is a proud member of the following associations: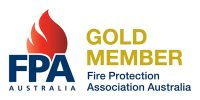 Fire Protection Accreditation Scheme (FPAS)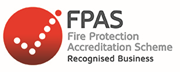 ISO 9001:2015 Quality Assurance Certification

Talk to an expert
Whatever your needs, 24:seven Maintenance Solutions is ready to help
HOW CAN WE HELP YOU?